Corporate Training & Development Events Consultation
We have vast experience in event management and can organize all types of corporate events depending on your needs; these can range from suggesting speakers to creating an entire program, conference or seminar.
Whether you are looking to create an event to generate new business, boost team culture, launch a leadership program, educate your global teams and clients, or simply organize your annual company meeting, our team will assess your needs and find the best possible solutions to your event.
With full transparency and collaboration, we will organize an event fully tailored to your specific needs.
We also Customise Rejuvenation Trip package according to the needs . We arrange outbound learning programs like team building, leadership training programs and motivation enhancement. We also provide organization development support services, which comprise of everything from travel, hotels, outings, leisure tours, conferences and more.
Transformational Workshops
TOur programs and workshops are renowned for being high-energy, high-engagement, and high-impact. We help people from different starting points find shared understanding and common purpose, and we equip the next generation of change agents. Organize stress busting and deep relaxation trips. During these small trips we share with you some of the most effective and modern relaxation techniques suggest changes in lifestyle including diet and help understand the genesis of stress so that they can lead a stress free life and perform better at their workplace.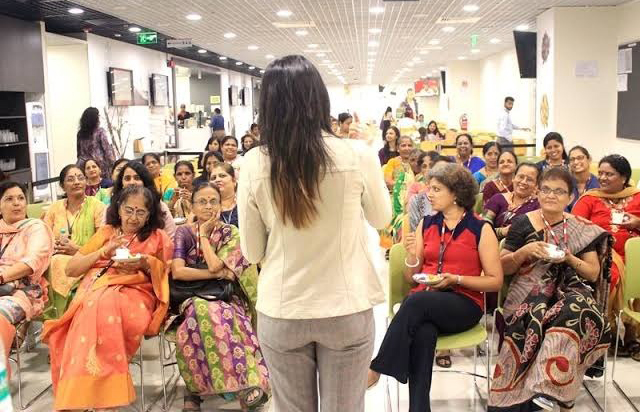 Formats available for Team Building Training Programs
Two or Three Days Transformational workshop with Outdoor Experiential Activities, Adventure Activities and Breakthrough Activitiesthrough Activities
A two days high impact workshop with a combination of Outdoor and Indoor Activities
One Day high impact workshop with indoor/outdoor activities
A three/Four hour High Impact Indoor Activity Program.
Our Experts
Our leading Corporate Trainer are Life & Wellness Coaches , Yoga & Meditation Instructor , Reiki Masters , NLP Trainers. .. Apeksha Atulkar & Vicky Rangire has conducted some of the most successful stress management & training workshops across the country. He has worked with hundreds of employees in organizations such as, Tata Teleservices, Aditya Birla Group and Siemens to name a few; enabling them to successfully manage their stress and achieve a well balanced Peak Performance Life.
Our Training Plans help you achieve this by building
your emotional mastery, helping you find and eliminate root causes, building internal strength, powerful breathing exercises, and using food as medicine. a combination of clinically-proven relaxation techniques and cognitive training methods that will help participants get by in even the most demanding of circumstances.
Objectives
Heighten Collaboration between Teams and Team Members Align individual goals with Team and Organizational Goals Resolve inevitable conflicts and convert them into Productive Outcomes Make the team 'Believe' in Massive Goals & make the team break their mental barriers Work together as 'One Team' during tough times, influencing and encouraging one another to achieve set goal
Our Areas Of Expertise In Outbound Training Include:
Leadership Skills
Change Management
Delegation Skills
Motivation Skills
Creativity & Innovation
Problem Solving
Team Leadership
Communication Skills
Trust Building
Strategic Thinking
Team Bonding
Communication Skills
Time Management
Confidence Building
Decision Making
Personal Impact
Goal Setting
Stress Management
Conflict Management
Interpersonal Skills
Listening Skills
Persuasion Skills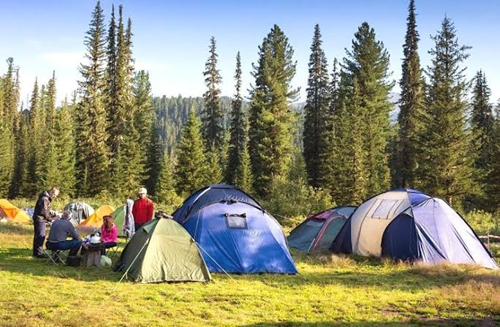 It's all about Rejuvenation !
Outdoor adventures and activities rejuvenate employees and put them into situations, which aid understanding of the self and others. Participating in adventure activities boost up confidence and leave the employees more motivated. Outdoor experiences are very special, and are always treasured and have a lasting impact. There is a lot that happens on an outdoor program. Conflicts are resolved over the bonfire, teams get strengthened while trying to negotiate a rapid during a rafting trip, and individuals turn into amazing performers and become well equipped to handle change.
Activities:
All our outbound programs our held at our camps and retreats located in some of the most beautiful locations across India. We organize treks and expeditions in the wild. Each of our programs is very thoughtfully designed and is a mix of various activities serving different objectives. Adventures are limitless, and we have loads to offer. From going out for a trek in the wilderness, a rafting expedition, a mountain biking trip, paragliding tour, hot air ballooning, skiing or trout angling… options are numerous and never ending. Dancing, music, active meditations
Sneak a Peek
Board Game Tournament
Office Trivia Improv Workshop
Two Truths and a Lie Karaoke Night
The "Suddenly" Story Go-Kart Racing
Concentration (Marketing Edition)
Professional Development Workshop
Jigsaw Puzzle Race Room Escape Games
The Egg Drop Challenge
Laser Tag Catch Phrase Volunteer
Mystery Dinner Kayaking/Canoeing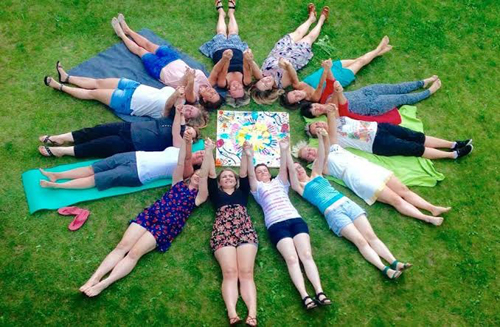 The goal of these activities is to create a bond and experience a strong sense of togetherness. Activities vary depending upon the locations. There are activities that increase self awareness like yoga, grounding exercises, writing, introspection and readings. and other activities are conducted to help employees drop their guards and connect with their inner selves. The purpose of these activities is to help employees to be natural and outgoing. This helps them to release reserved emotions, which in turn results in improved life. At workplace this leads to greater emotional intelligence, creativity and initiative taking. And lastly there are celebrations and feasts to end the day with dance, music, laughter and fulfillment. A few would be helping the local community such as help them in building a school or do organic farming, preparing an evening meal collectively, camping in the wild etc. The list is endless.